It's the second week of this link-up and I was really overwhelmed with the attention it received! Thank you to the people who took the time to get involved.
Post of the Week
Every week I will feature a post from last week that I particularly enjoyed and wanted to share with you.
This week's featured student blogger is
Charley from Ramblings of a Beauty Blogger.
Her post fitted perfectly with the student blogging community that is finally being created! Charley has started up a student blogger chat on Twitter under the hashtag
#sbloggers
. It is starting this Friday (17th Jan) at 8pm GMT. I will definitely be getting involved as often as possible to find more student bloggers and have some great discussions.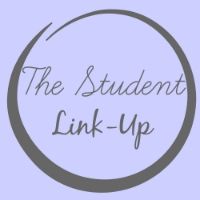 This Student Link Up is for student bloggers to share their posts about: uni experiences, student living, food, fashion, bargains, beauty bits, fancy dress ideas and all sorts. I personally thought this would be a great opportunity to discover lots of great blogs and hopefully get to know a couple of lovely student bloggers!
Each Thursday at 09:00 GTM the link-up will become live and highlight a post or two from last week's link-up. The link-up will close on the Sunday evening.
1. Please do not promote other link-ups or giveaways through this party
2. Have a look around the other blogs that are linked up and let them know you've visited from The Student Link-Up
3. It would be great if you included the party button on your blog and/or on the post you plan on linking up.
4. Don't forget to tweet about the awesome blogs you find and send people over to this link-up. The more people involved the more traffic your blog will get! #StudentLinkUp
Please spread the word about this link-up and comment on your fellow student bloggers posts!