Another week of taking notes for seminar readings, handing in deadlines, starting new assessments and carrying a ton of books home from the library. Never fear, the Student Link-Up is here for another week of beauty, fashion, food and student-related posts - every cloud...
Post of the Week
This week I'm highlighting a blog I've been following for ages. This link-up isn't all about the academic side of university. It's for those amazing high street bargains and reviews of products that us student bloggers love to read. There is nothing better than finding decent dupes of high-end products. Megan from
Student Style
has done a number of high street beauty reviews. Last week she link-up a review of Barry M's Smokin' Hot Eyeshadow and Blush Palette. I've only ever tried and loved Barry M nail varnishes but after seeing her review and swatches I might need to make a little investment. For £6.49 it would be rude not to! Go check out Megan's blog and show some love <3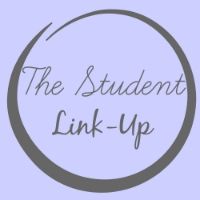 This Student Link Up is for student bloggers to share their posts about: uni experiences, student living, food, fashion, bargains, beauty bits, fancy dress ideas and all sorts. I personally thought this would be a great opportunity to discover lots of great blogs and hopefully get to know a couple of lovely student bloggers!
Each Thursday at 09:00 GTM the link-up will become live and highlight a post or two from last week's link-up. The link-up will close on the Sunday evening.
1. Please do not promote other link-ups or giveaways through this party
2. Have a look around the other blogs that are linked up and let them know you've visited from The Student Link-Up
3. It would be great if you included the party button on your blog and/or on the post you plan on linking up.
4. Don't forget to tweet about the awesome blogs you find and send people over to this link-up. The more people involved the more traffic your blog will get! #StudentLinkUp
Enjoy looking around your fellow student bloggers posts. Leave some comments and let the world know us #sbloggers are here!