I don't know about you lovely lot, but I'm having a pretty productive week. I can't afford not to at the moment with the amount of deadlines looming at the end of this month. February is going too quickly - in fact this whole year is! It's now the sixth week into this academic term so I think that's half way through. Then there is exams and then summer... Oh god life is just running away from us! Let's stop worrying about the very near future and focus on what is really important: this week's Student Link-Up.
Post of the Week
Caitlin from IDS has had a 'post of the week' a little while back and I chose her link-up from last week because it's a subject close to my heart. Her post,
Bite the Ballot: Why Young People Should Vote!
talks about an organisations hope to get us all politically active. It's completely understandable why people aren't involved in local, national and European politics. I'm studying a very politically-orientated course and I even find it very overwhelming. I definitely believe it is not very accessible to the general public and more needs to be done to get people more interested and involved in our political system - it's called democracy because it's meant to be for the whole population! So please give Caitlin some love and share your views on this subject.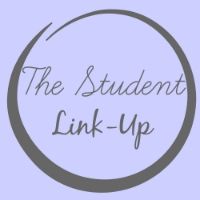 This Student Link Up is for student bloggers to share their posts about: uni experiences, student living, food, fashion, bargains, beauty bits, fancy dress ideas and all sorts. I personally thought this would be a great opportunity to discover lots of great blogs and hopefully get to know a couple of lovely student bloggers!
Each Thursday at 09:00 GTM the link-up will become live and highlight a post or two from last week's link-up. The link-up will close on the Sunday evening.
1. Please do not promote other link-ups or giveaways through this party
2. Have a look around the other blogs that are linked up and let them know you've visited from The Student Link-Up
3. It would be great if you included the party button on your blog and/or on the post you plan on linking up.
4. Don't forget to tweet about the awesome blogs you find and send people over to this link-up. The more people involved the more traffic your blog will get! #StudentLinkUp
I hope you have a productive weekend. Please visit the other links that fellow student bloggers have left and let them know you've stopped by!